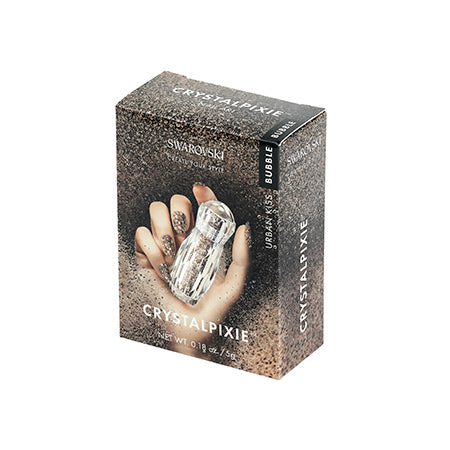 SWAROVSKI CRYSTALPIXIE BUBBLE - URBAN KISS 5G
Swarovski is over the moon about CRYSTALPIXIE Bubble, which has totally revolutionized the nail art sector.

Leading the trend for glossy textures, it's inspired by Swarovski Crystal Galuchat.

Made from uncut crystal balls in three sizes, when clustered together they create an innovative bubbly 3D effect.

CRYSTALPIXIE Bubble comes in various colors that will transform the appearance of any base lacquer.

Combine it with CRYSTALPIXIE Petite and CRYSTALPIXIE Edge to create a huge array of different nail art styles.