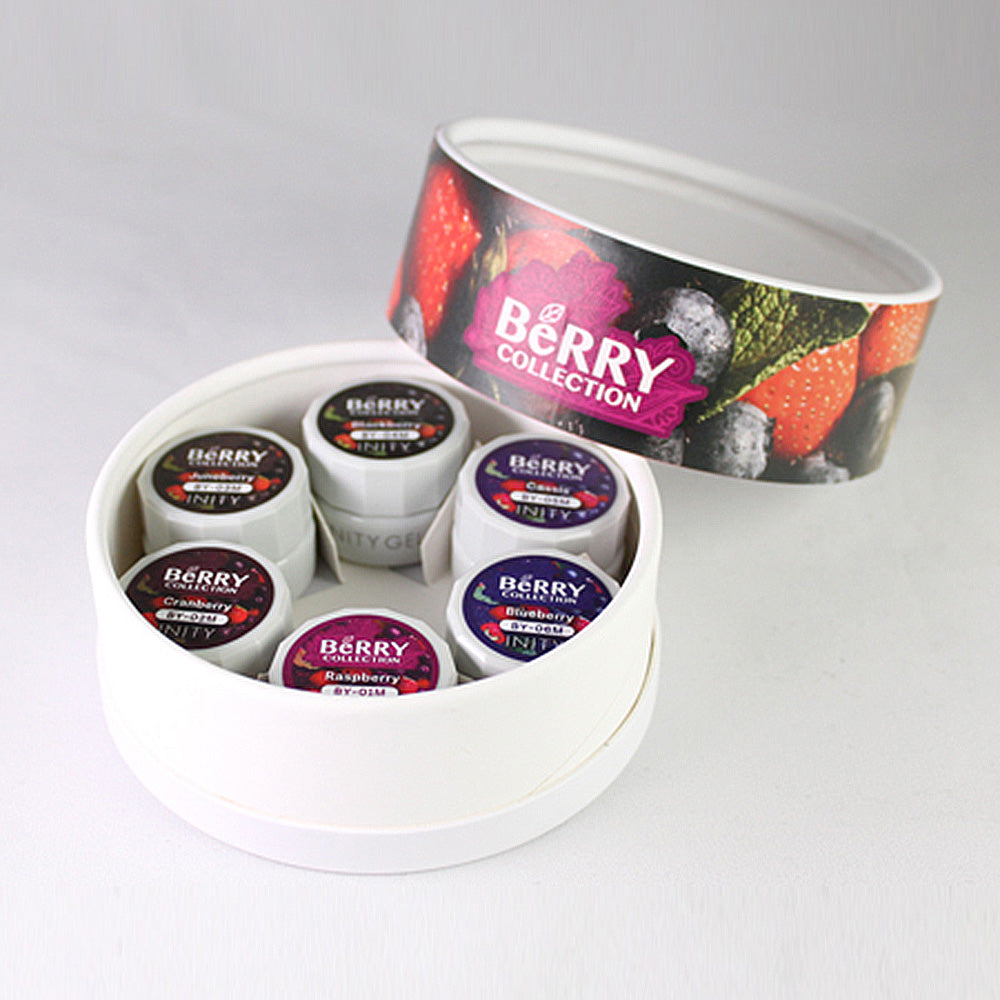 INITY high-end Color Belly Collection Set (6 colors)
A special set of the "Berry Collection" from BY-01M to BY-06M packaged in a special box.
Color, paint comfort
High-end colors full of brilliance.
Use to apply color gels.
This high-end color has been significantly upgraded from the gel colors of the past.
Net: 3g x 6
● Type: Soft gel
● UV: 1 min.
● LED: 30 sec.